LUXURY TRAVEL IN THE FAROE ISLANDS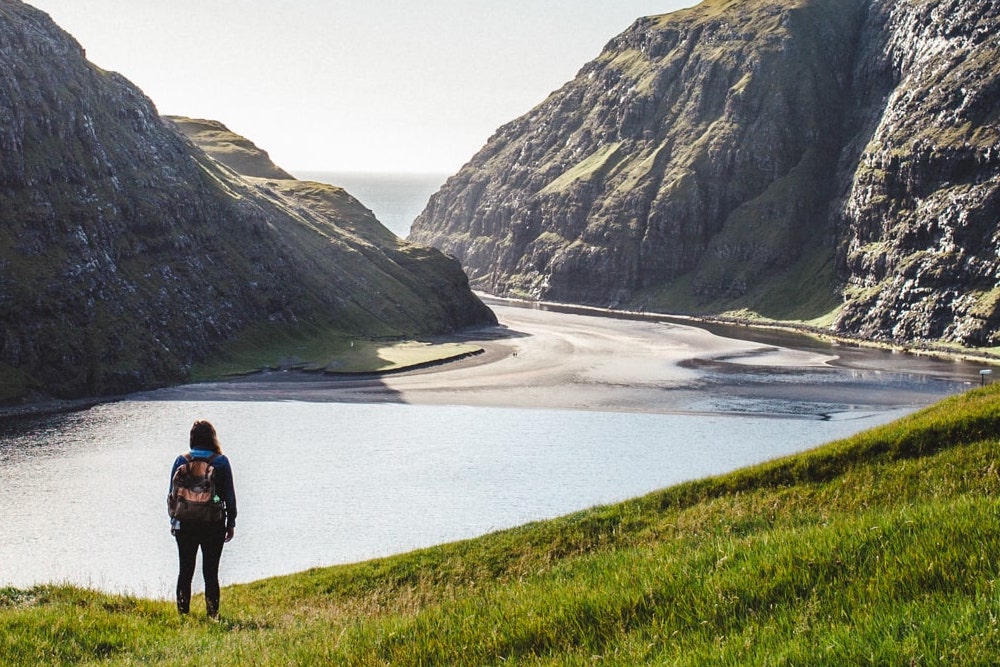 What do the Faroe Islands offer for luxury travel? A saying on the Faroe Islands goes: "While traveling to the Faroe Islands does not mean staying in 5-star hotels, it does mean engaging in 5-star experiences."
Luxury Travel in the Faroes means 5-Star Experiences
When travelling to the Faroe Islands, travellers can expect to be amazed by several elements: Scenic landscapes, unique culinary traditions, a rich and humble culture, and much more. However, something travellers cannot expect in the Faroe Islands is a high-class luxury – at least not in the traditional meaning of the word.
There are no 5-star hotels in the Faroe Islands, neither is there any limousine rental company (we do, however, have one of the best restaurants in the Nordics, see the 2-star Michelin star restaurant, KOKS). As tourism is still a relatively novel industry sector in the Faroe Islands, this is indeed likely to change in the future.
Luxurious Comfort meets Charm and Authenticity
When choosing our REMÓT Accommodations, we have worked tremendously hard to strike a balance between luxurious comfort, charm, and scenic views. The result is a two-fold offering for our travellers: Cottage Retreat and Hotel Relief.
For our Cottage Retreat accommodation options, we have sourced a handful of high-quality cottages, cabins, and small houses from around the Faroes. Besides offering high living standards, these accommodations have an enchanting pull resulting from a combination of their rustic interior design, the views, and their secluded locations.
For our Hotel Relief accommodation options, we have worked diligently with Faroese hoteliers to spot the best accommodation options for standard of living, scenic views, and privacy.
While travelers should not expect a private pool and gold faucets when staying in the Faroe Islands, we can assure the highest standards of living available in the Faroes, and more importantly, 5-star experiences.
Let us help plan your trip to the Faroe Islands!
Ready to take the next step? Feel free to use our REMÓT Journey Planner to make an inquiry or email us at connect@remottravel.com. A REMÓT Travel Expert will be in touch to build an incredible travel itinerary for the Faroe Islands!